The OnePager enables persons engaged in the cultural sector to present their artistic profile, projects, movies and images in an online portfolio.
Designed to consist of a single page, the OnePager appears longer than a typical website. With the OnePager, clicks are replaced by scrolling and anchors which give the visitor straightforward access to separate thematic areas.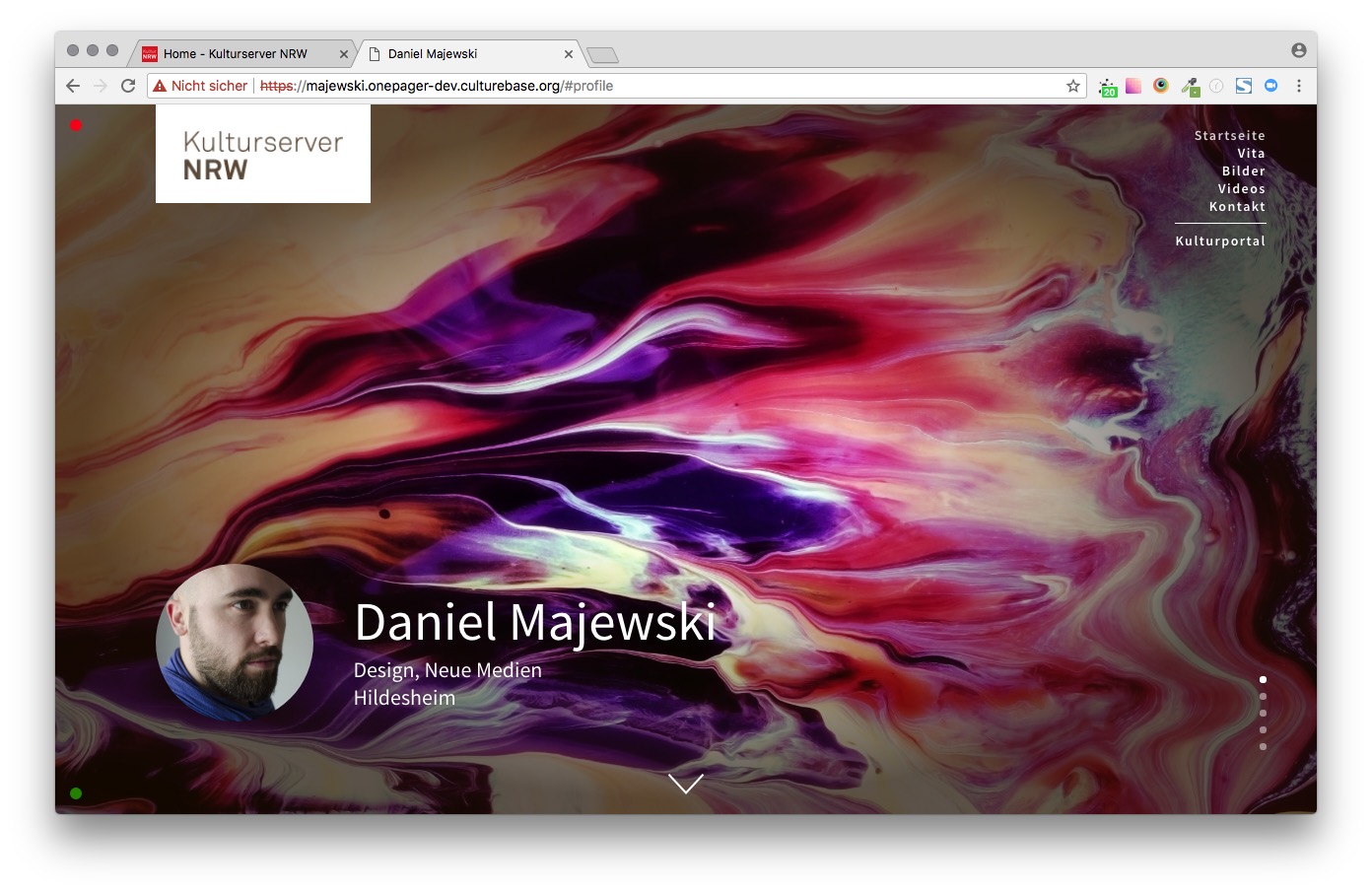 Whether it be filmography, photography, and/or videography, different features will provide an individualistic design to your web profile.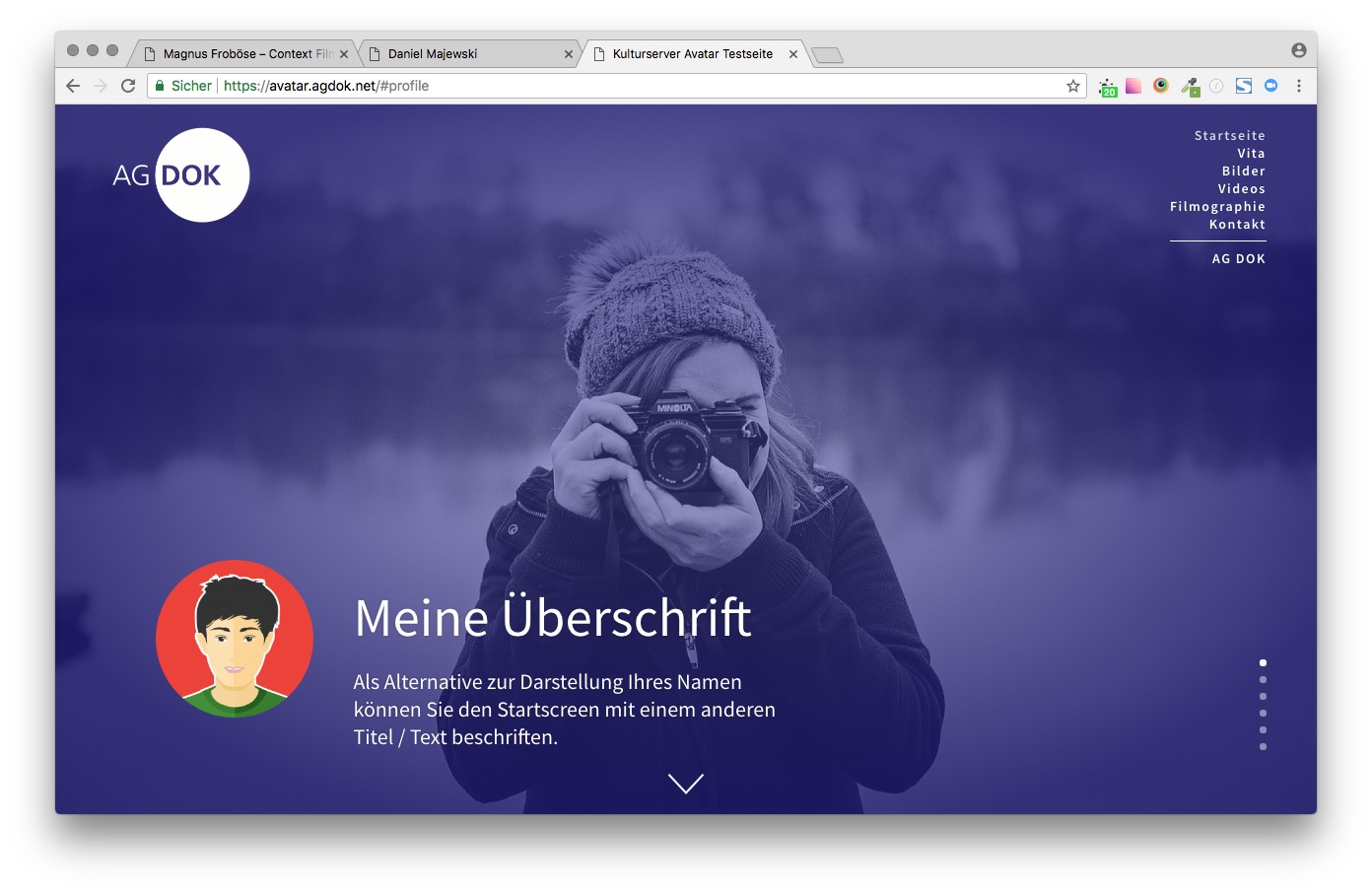 With access to content from Culturebase's diverse tools, you will save time from less data management and be able to focus more on the design of your personal page. For more information you can download the manual (only available in German language version at the moment) or contact the editorial staff.