You forgot your password or you want to change it? We recommend to change your password for security reasons regularily.
What should I do if I forgot my password?
 You can reset your password by yourself if you know your username and entered a valid email address in the system. Click on login and enter your username.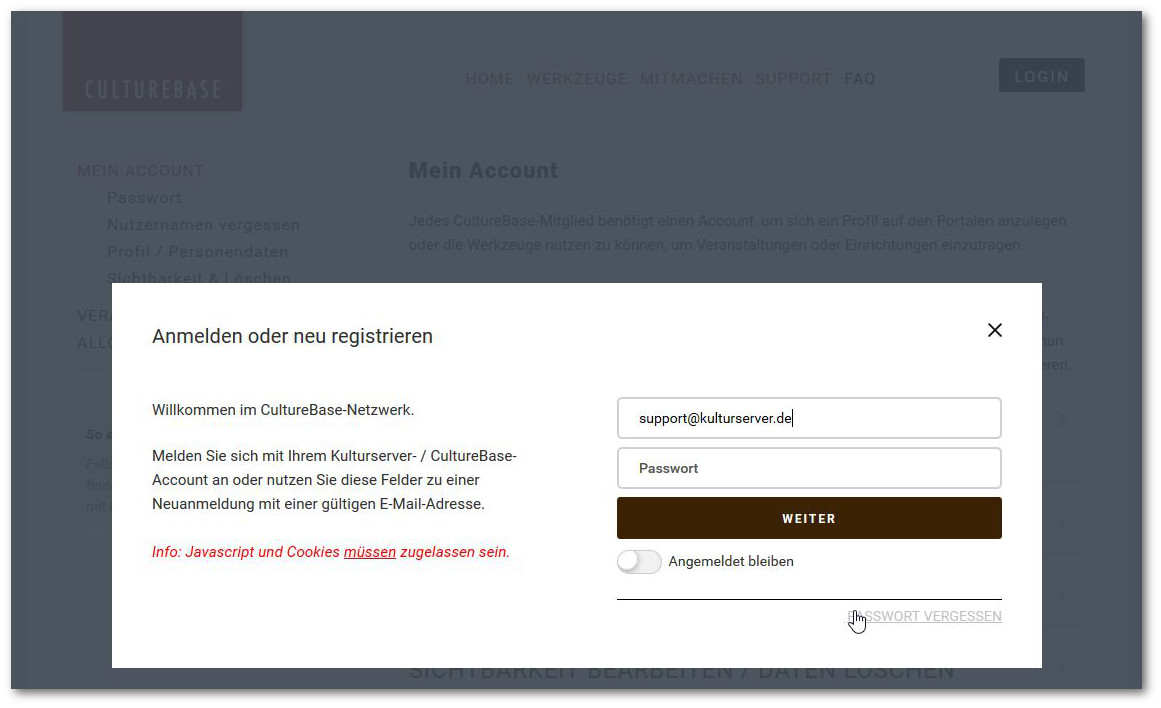 Click on "forgot password". Then click on "access code by e-mail". If you click this button you will get a link via email. Please follow the steps in the email to create a new password.
How can I change my password?
Login with your account and click on your name.


Choose "Password" and enter a new password.
Why is my password not valid?
For security reasons passwords:
should have at least 8 characters
should contain letters, numbers and a special character
you have to enter the same password two times