about the background
If you would like to know who is behind the CultureBase network, apart from the members, please take a look at the homepage
> Become a member
Renewing my password
.
Because of security reasons we ask you to renew your password from time to time. This not only protects your data, but everybodys your connected too.
Following is a short manual on Renewing your password. You can also download it. 
Under My Profile/ Account you can find additional manuals.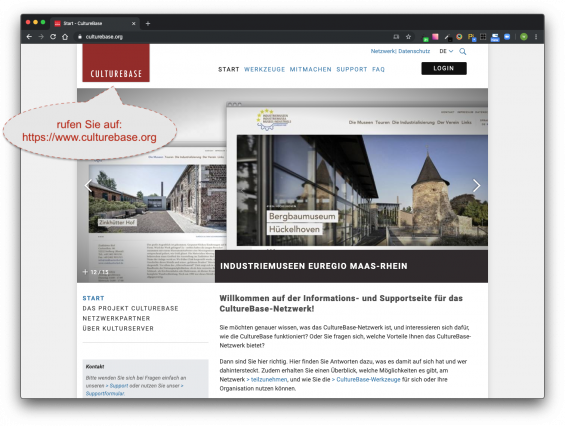 1. Renewing your password - Open CultureBase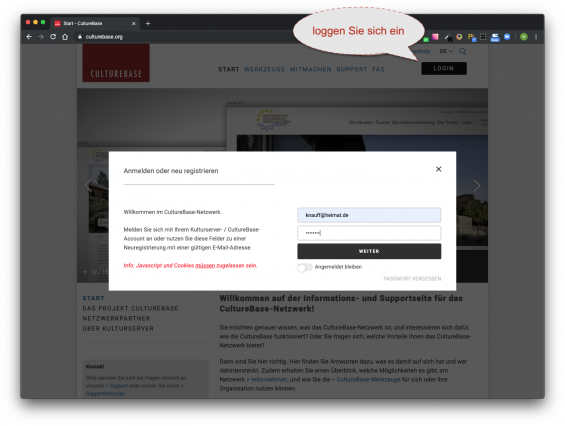 2. Renewing your password -Log-In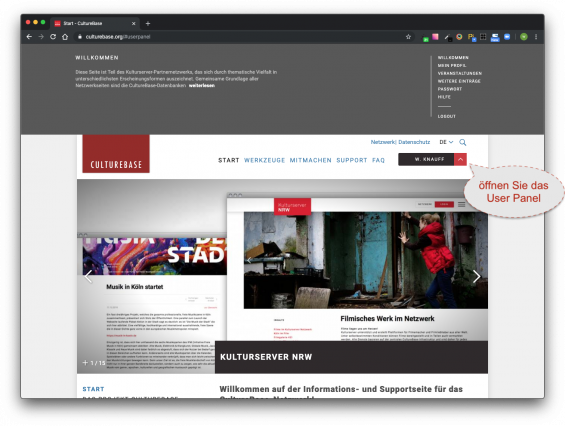 3. Renewing your password - open the UserPanel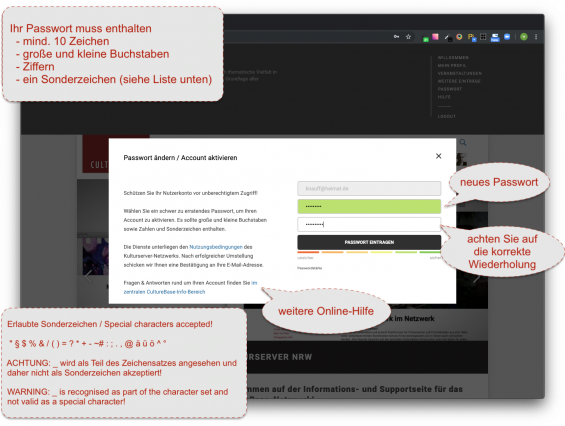 4. Renewing your password - Choose a new password
 -> list of accepted signs and symbols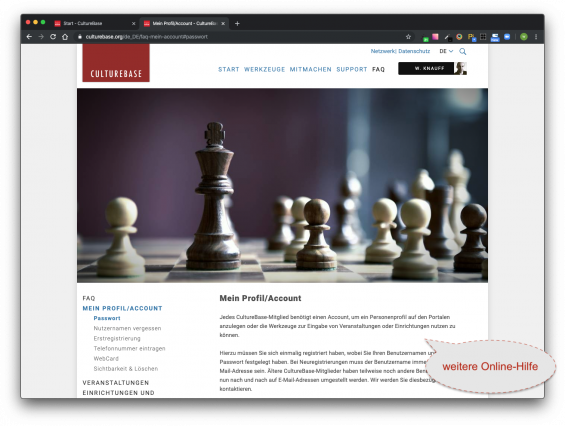 5.Renewing your password - additional tipps in the CultureBase Info Hub